Hello, hello, hello! May is over and now we're going into June and it's getting really crazy how quickly time is flying by this year. I've now finished my first year of University/Drama School and it feels like only yesterday that I started. We've done some amazing things in this incredible city and I'm going to miss it so much during the holidays. I'm thinking of writing a week/weekend trip plan for anyone wanting to visit London, a sort of tips guide full of places you definitely need to go. Let me know if you guys would find this useful! So without further adieu here's my favourites for this month. Hope you enjoy and as always, please feel free to leave a comment below. Picture above is from
travelfree.info
and photos throughout were sourced through google images.
Hair Care.
I recently purchased the
"Vitapointe" Leave-In Conditioner from Superdrug
and it's actually doing the job okay. It's very cheap, retailing at just £1.99 so for the price it's brilliant. I normally wash my hair with shampoo at night and then put the leave-in conditioner in before bed which quickly washes out in the morning. Having a leave-in conditioner does wonders for my hair and I've noticed fewer and fewer split ends because of it, but the super strong ones seem to leave my hair looking greasy so finding one that works for my hair-type is often difficult. I'm still on the look out for a really good shampoo and normal conditioner and if I found a better leave-in one I'd swap it out, only because I do believe you pay for what you get - but for the price this one is amazing! I have a lot of fine hair which can be very hard to look after at times (because of how easily it breaks) so finding a conditioner that doesn't stick to the hair is rare for me, but this one washes out really easily - whether this is a good thing or a bad thing is yet to be determined.
Skin Care.
I've been meaning to write about this primer for the longest time because it's the only one I use nowadays. The
"Olay Anti-Wrinkle 2 in 1 Primer"
has been brilliant at keeping my make-up on all day, mainly because it contains Glycerin (an ingredient that prevents the early loss of moisture in products so they don't go dry) Polyethylene (which is used to bond all the ingredients together and is also used in chewing gum!) and Isopropyl Isostearate (a lubricant that makes the skin appear soft and smooth/also a binder like Polyethylene.) So the actual product is - as it says on the bottle - hydrating and it helps make-up stick to the face. I've been using a website called
cosmeticsinfo.org
recently and it's something that I'm going to be using a lot in the future because it explains exactly what the ingredients in your cosmetic products do. It allows you to check if certain ingredients are bad for you or drying, ect, so I definitely recommend this website along with the primer and don't be put off by the term "Anti Wrinkle" in the title, as a lot of Anti Wrinkle products don't take affect unless you use them every day for a long period of time. If you're under 25, you're stopping the wrinkles before they even get there.
Book of the Month.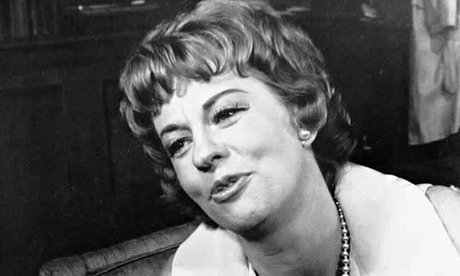 My favourite book this month has been one on acting,
"Respect for Acting" by Uta Hagen.
This book is actually on my reading lists at University and it's one that I've really enjoyed. I find the exercises really useful because they're well put together, organised and flow into each other nicely. I've tried them all out and really learned a lot from them in the process. Uta Hagen speaks from her experiences on stage and it's a really pleasant read because you're able to relate to what she's saying. I really liked her examples and I love that each chapter is named after the exercises, so it's really easy to refer back to if need be for essays and practise. I'll definitely be reading "A Challenge for the Actor" next.
Musical of the Month.
I decided it was time for me to finally watch
"Gentlemen Prefer Blondes"
and I fell head over heels in love with it! As you all can probably tell from the numerous quotes around this blog, I'm a massive fan of the Golden Era. The plot line to this movie is super original and the songs are all so catchy. Jane Russell, who plays Dorothy Shaw is such an interesting character and she contrasts with Lorelei Lee (played by the stunning, Marilyn Monroe) perfectly. I'm going to have a go at learning some of the songs from this musical for my second year at University. The pieces I loved most were "Bye Bye Baby" and "Ain't There Anyone Here for Love" along with the well known "Diamond's Are A Girls Best Friend." This is definitely a classic film and a must watch!
Make-up product.
This month I've been really experimenting with my contour, blush and highlight. I decided not to wear contour on the day we went to watch Thronecast and actually really liked the fresh youthful look I got from only wearing highlight and blush. I have very soft features and I've noticed recently that I look a lot older when I contour. To get a softer look I've been using
"
Dandelion" by Benefit all over my cheek and "Frankly Scarlet" by Mac on the apples. For highlight, I've been loving "
Undress Your Skin" from MUA
in Iridescent Gold. It's only £3 which I think is an absolute bargain! I own the Mary Lou Manizer and much prefer to use the MUA one because for me it's more pigmented while the Mary Lou one gives me a more natural glow. I recommend "Undress Your Skin" to literally everyone because I love it that much!
Movies/TV.
My monthly favourite for TV is definitely going to
"Bad Girls."
I watched the musical at my University and as I started to listen to the soundtrack at home I found that I really loved the individual plot lines and discovered the TV series online. I'm currently on Season 4. It's a bit similar to "Orange is the New Black" but I find the story lines in Bad Girls a bit more gripping - someone is always on the brink of getting fired or killed by a fellow inmate. I love how they've taken aspects from the show into the musical in really small ways, like Jim Fenner says "Jailcraft" once in one of the first episodes in Season 1 and that becomes a big number in the musical. Love love love it!
My favourite movie of the month is
"Romy and Michele's High School Reunion."
I would personally class this film as a romantic comedy (but on IMDB it's registered as just comedic.) It's so funny but in a silly kind of way. There were elements of romance throughout between the two lead women characters and their high school crushes. The movie stars Lisa Kudrow and Mira Sorvino who play the hilarious duo: Romy and Michele: two women desperate to impress their school mates at their High School Reunion. I really liked how silly this movie was as it added to the comedic value and without it I don't think the plot would have worked as well. This is the perfect movie for a sleepover or a night in.
Song of the Month.
"Beautiful People" by Marilyn Manson.
This is a total shout-out to my fellow blogger:
Emily Cook
and our obsession with the
Halloween Special of Alyssa's Secret starring Sharon Needles
. We've replayed certain parts of the video repeatedly this month, especially the section where Alyssa freaks out over "The Beautiful People" by Marilyn Manson. I actually really like this song and I'm not normally into this kind of music.
"The secret of getting ahead is getting started. The secret of getting started is breaking your complex overwhelming tasks into small manageable tasks and then starting on the first one." - Mark Twain.
Thanks for reading,
Hope you've had a happy May and a happy June to follow!
Love Alexandria.